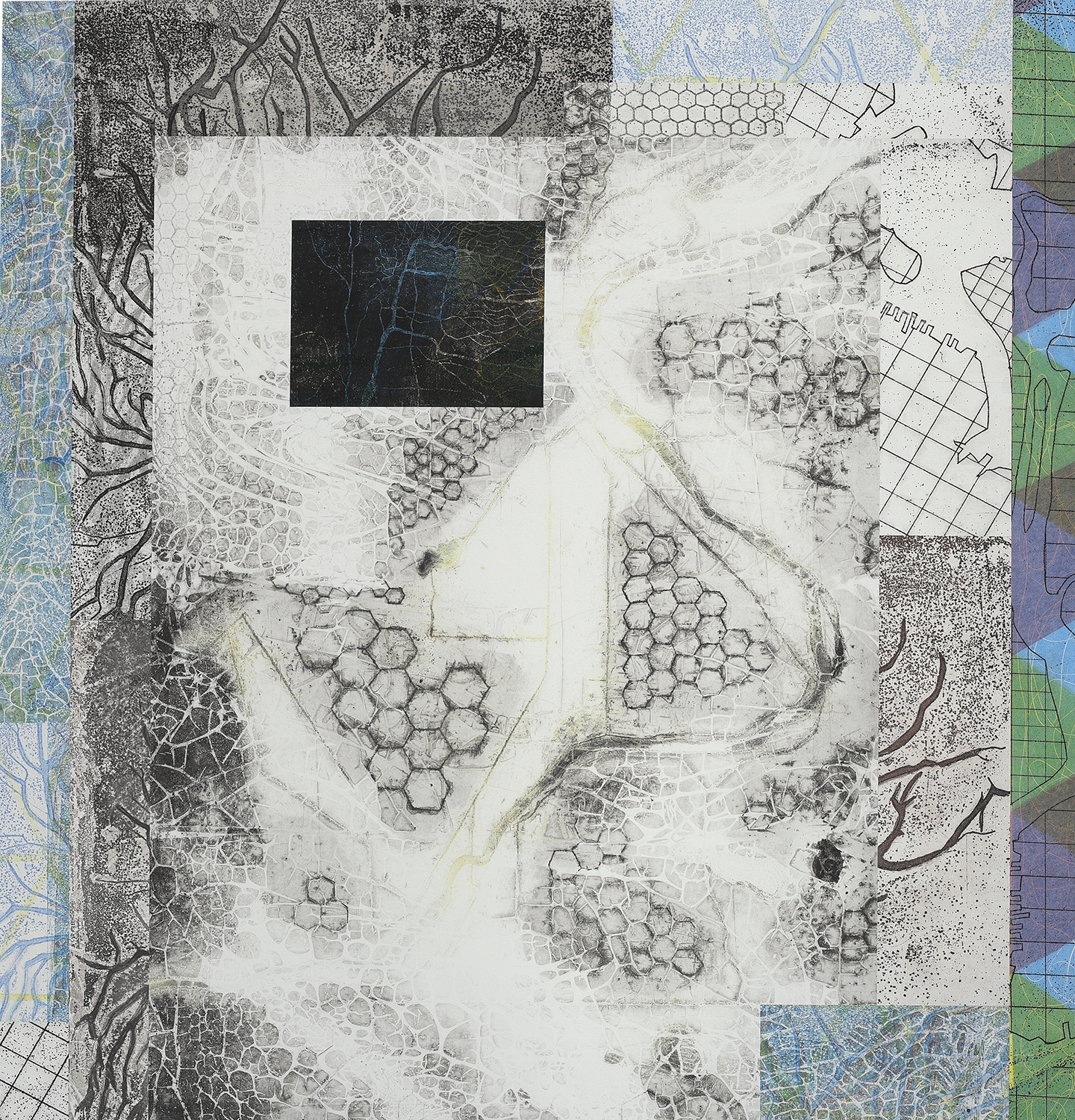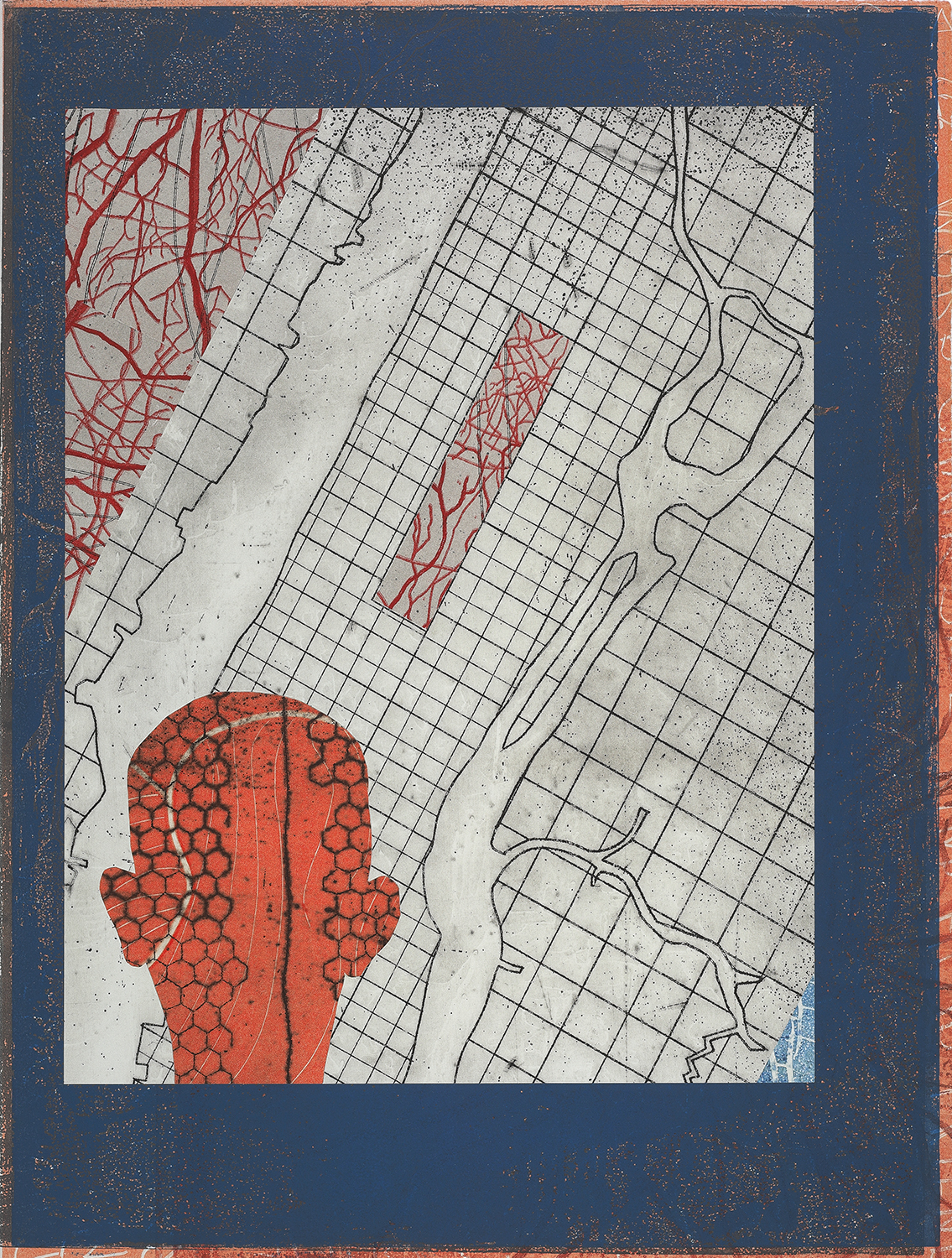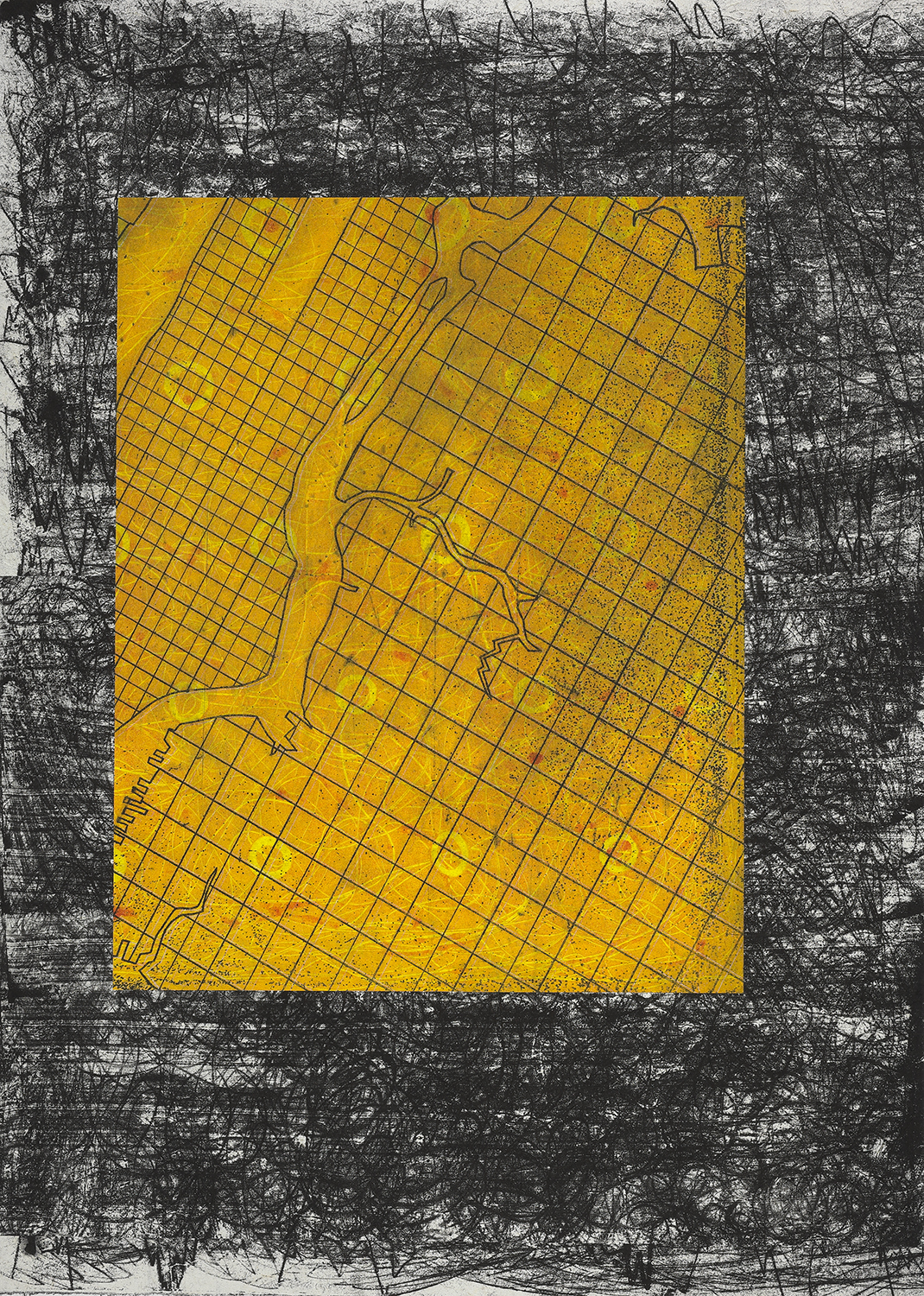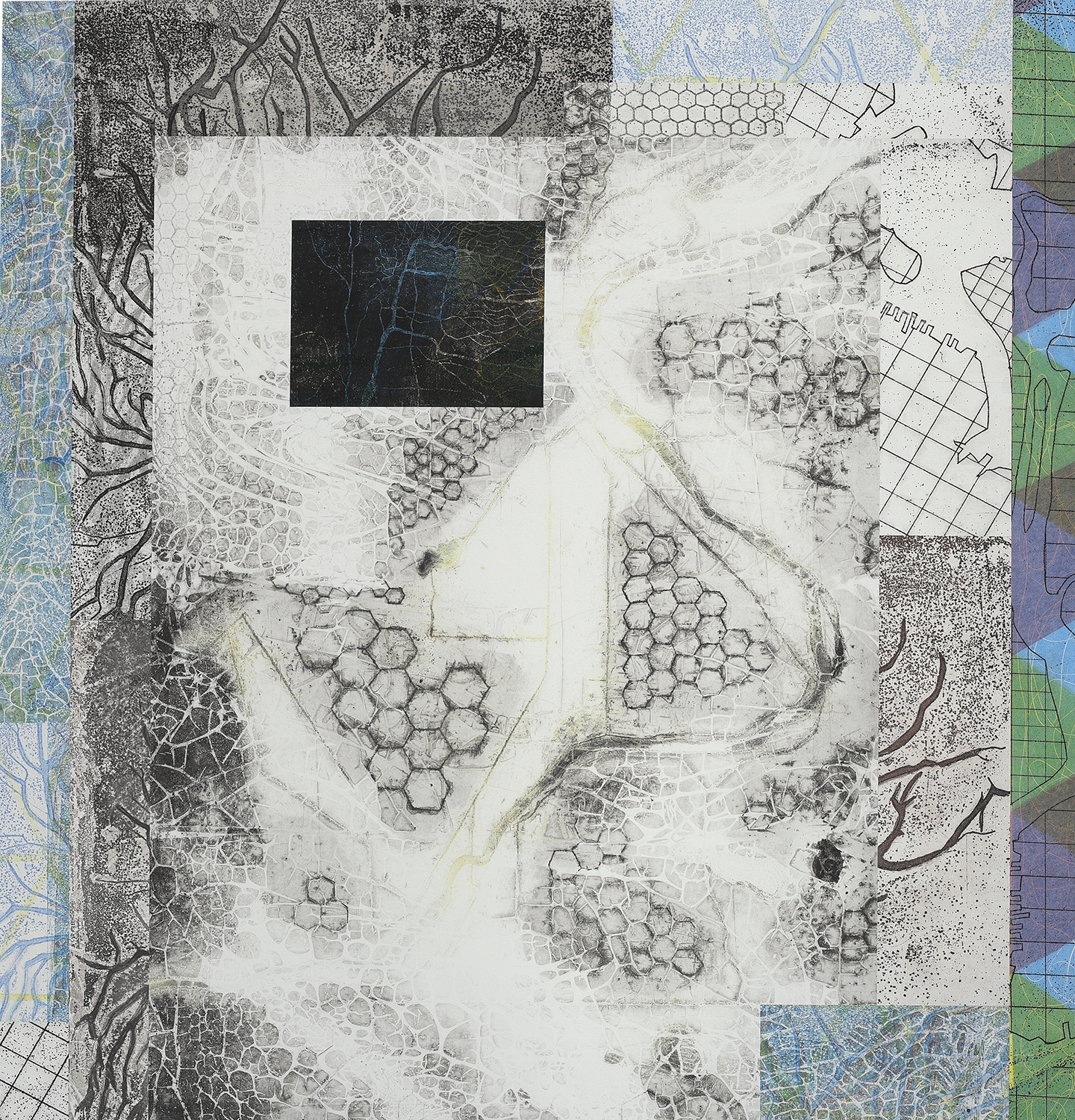 path (dis)integration
2018
monoprint, Chine-collé, rice paper, BFK paper
34 x 32.75 in
Examined through the lens of biology and culture, Topography of Being aims to visualize the unknown and to plot a course through space and mind.
Structure and pattern from brain anatomy and function are etched, printed, and layered on paper that is cut, realigned, and recombined with cultural and topographical elements.
Science, combined with interpretations created with a needle scratched through metal, tells a universal and idiosyncratic story. The work grapples with systems in the brain responsible for memory, perception, and navigation -- systems critical to an understanding of identity and one's place in the world.
angel
2018
monoprint, Chine-collé, rice paper, BFK paper
11.5 x 11 in
(click upper right "+" for larger image)
molecular route
2018
monoprint, Chine-collé, BFK paper
24.5 x 19 in
wayfinding
2018
monoprint, Chine-collé, BFK paper
14.25 x 9.5 in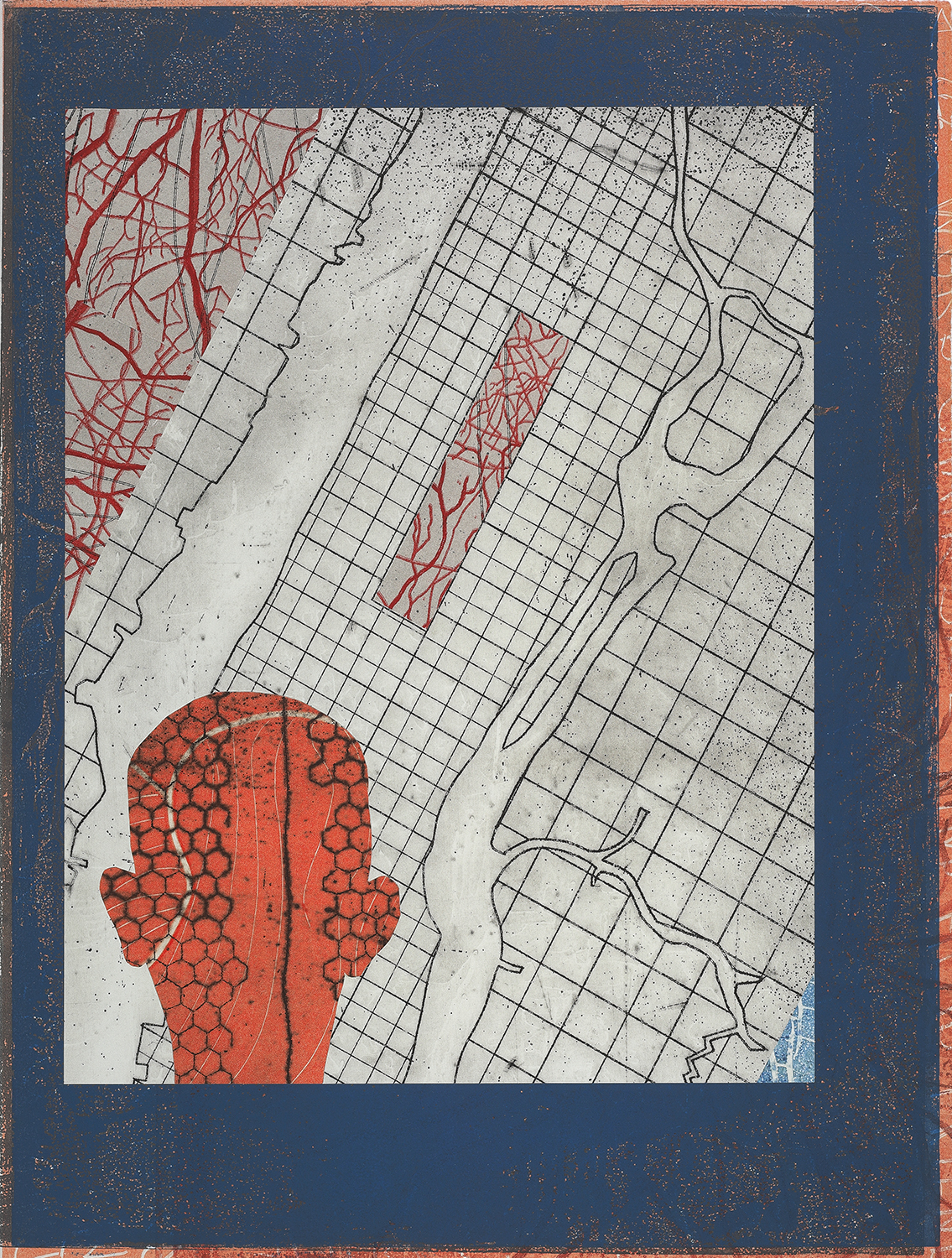 survey perspective
2018
monoprint, Chine-collé, BFK paper
25 x 19 in
presence
2018
monoprint, Chine-collé, BFK paper
24.5 x 26.75 in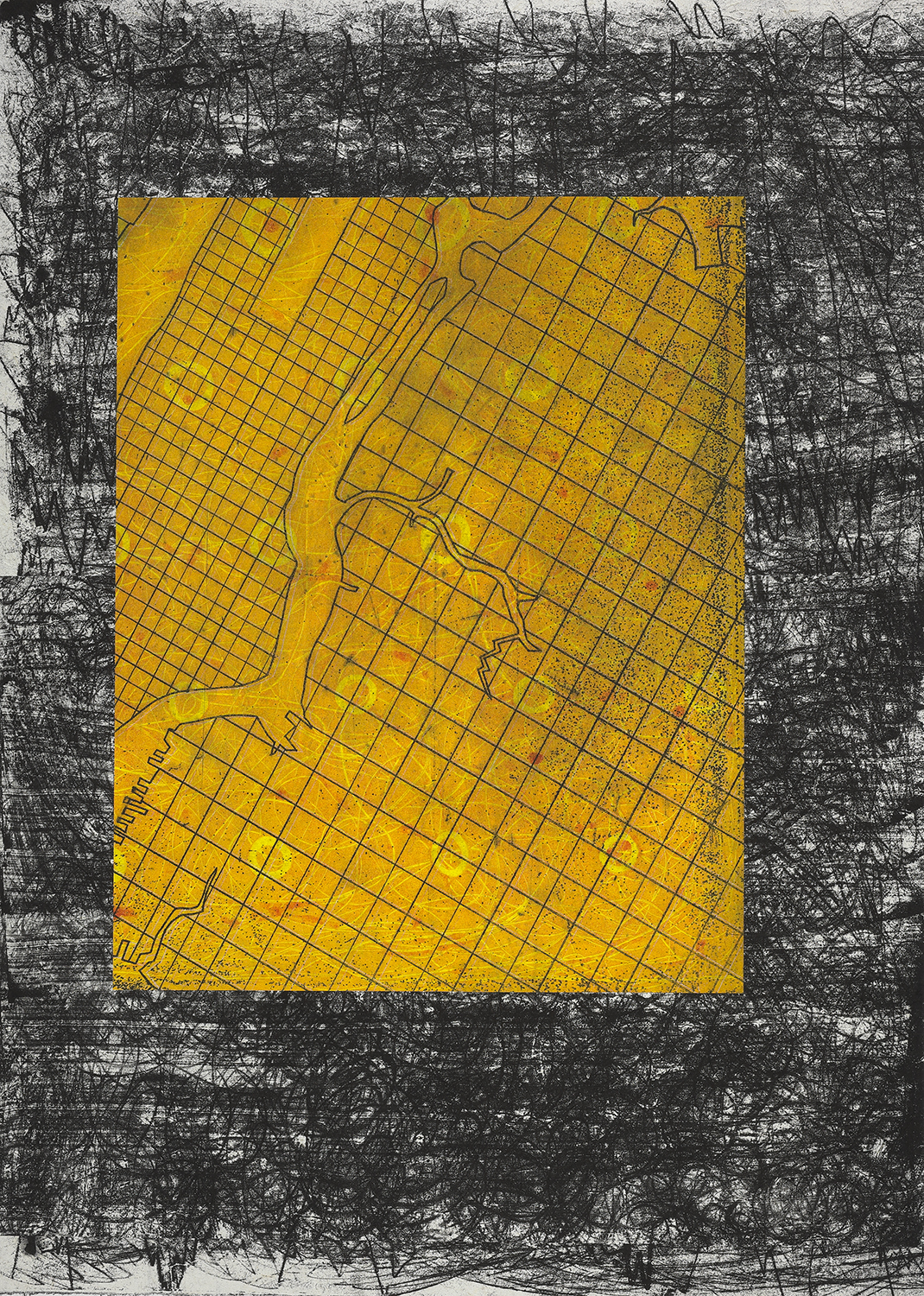 flow void
2018
monoprint, Chine-collé, rice paper, BFK paper
34.5 x 24.5 in
traces
2018
monoprint, Chine-collé
14.5 x 12 in
beyond
2018
monoprint, Chine-collé, BFK paper
9.25 x 7.5 in
repair
2018
monoprint, Chine-collé, BFK paper
19.5 x 21 in
stereopsis
2018
monoprint, Chine-collé, BFK paper
11.5 x 10 in